About Us
Our Story
We are a family owned and operated kennel located in Mankato, Minnesota. Each year we have a limited amount of British Labrador litters. This is because we strive to provide a more personalized, family oriented experience for everyone looking to purchase one of our British Labrador puppies.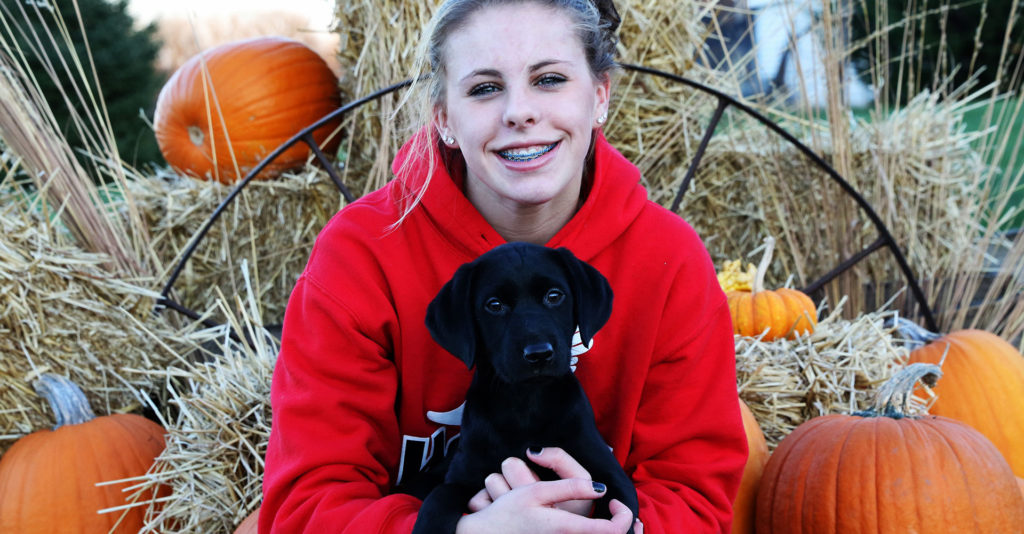 This journey all started when we decided to get our daughter Makenzie a puppy for her birthday. We did some research on British Labs and found a small family kennel that had a litter coming due soon. When the time came Makenzie picked the runt of the litter, she said because she was a "runt" too. She decided to name her new friend "Lilly Monster" (Lilly has a Halloween birthday.) The two of them instantly became best friends.
A couple years later we decide to breed Lilly and put the money towards Makenzie's college fund. So we got online and found Lilly a date! Makenzie also got to learn a little bit about how business works in the process which was a really nice bonus.
We fell in love with breeding as a family and decided to slowly grow our little side hobby. Over the years have added more dogs to our family and began to breed them as well. It has been a constant source of joy and happiness for our family.
Our Breeding Philosophy
We love our dogs and we want all our puppies to go to people/families who will love them as much as we do. We are and always will be family owned and operated.
We take care of all our puppies from the time they are born until you come and pick them up as if it is our own. Each puppy is fed well, given lots of human interaction and has some early training, teaching them to come at the sound of a whistle when they are fed.
Our Guarantee
Our goal is to produce healthy, intelligent, "best friends" with a calm temperament from proven British and Irish Field Trial bloodlines. All of our dogs hips are OFA or BVA certified as well has PRA, CNM, EIC, SD2. We focus on natural hunting and retrieving ability, willingness to please, soft mouth, kind, happy, calm temperament. Each one of our puppies has a 26 month health guarantee.

<! wraper >